Colour Inspiration – These projects feature three of the new In Colors: Polished Pink, Soft Succulent, and Pale Papaya ‌ ‌ ‌ ‌ ‌ ‌ ‌ ‌ ‌ ‌ ‌ ‌ ‌ ‌ ‌ ‌ ‌ ‌ ‌ ‌ ‌ ‌ ‌ ‌ ‌ ‌ ‌ ‌ ‌ ‌ ‌ ‌ ‌ ‌ ‌ ‌ ‌ ‌ ‌ ‌ ‌ ‌ ‌ ‌ ‌ ‌ ‌ ‌ ‌ ‌ ‌ ‌ ‌ ‌ ‌ ‌ ‌ ‌ ‌ ‌ ‌ ‌ ‌ ‌ ‌ ‌ ‌ ‌ ‌ ‌ ‌ ‌ ‌ ‌ ‌ ‌ ‌ ‌ ‌ ‌ ‌ ‌ ‌ ‌ ‌ ‌ ‌ ‌ ‌ ‌ ‌ ‌ ‌ ‌ ‌ ‌ ‌ ‌ ‌ ‌ ‌ ‌ ‌ ‌ ‌ ‌ ‌ ‌ ‌ ‌ ‌ ‌ ‌ ‌ ‌ ‌ ‌ ‌ ‌ ‌ ‌ ‌ ‌ ‌ ‌ ‌ ‌ ‌ ‌ ‌ ‌ ‌ ‌ ‌ ‌ ‌ ‌ ‌ ‌ ‌ ‌ ‌ ‌ ‌ ‌ ‌ ‌ ‌ ‌ ‌ ‌ ‌ ‌ ‌
Hello *|FNAME|*,
Spring is blooming with fresh new colors and so is the new 2021-2022 Annual Catalogue! I know I've been through the new catalogue a number of times, and each time I find another idea, colour combination, stamp set, or embellishment that I hadn't noticed before. It's like a creative game of hide n' seek!
In addition to the excitement of the new catalogue, we have two amazing promotions that make it extra-rewarding to host or join! Be sure to check them out and contact me to host, join, or get your very own catalogue!
This month's Colour Inspiration combines three new In Colors to create cards that are perfect for spring. One card is whimsical and one is elegant. It still amazes me how you can create cards with a completely different feel using the same colours. Which one is more your style?
Thanks, and have a great day.
-Maxine
If you are like many of my stamping friends, you are eager to see the new 2021-2023 In Colors. The new colour reveal is always one of the things I look forward to the most.

These projects feature three of the new In Colors: Polished Pink, Soft Succulent, and Pale Papaya.

The first card is an elegant tone on tone created by layering die cut leaves from the Quite Meadow Bundle (#155847) on a background of the same color and trimming off the excess at the edges. The die cut tag is accented with the shimmery Pale Papaya 3/8″ Open Weave Ribbon (#155672).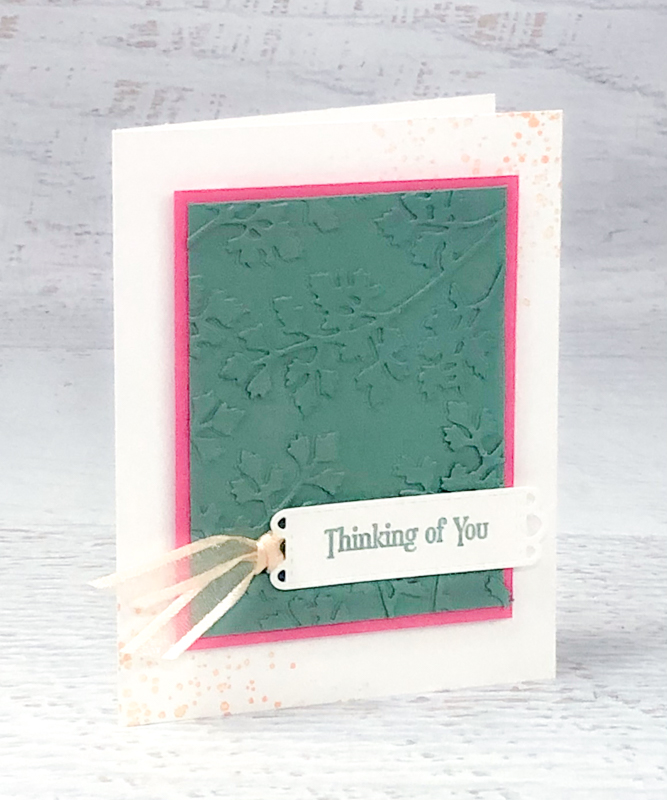 The second card features the whimsical Snailed It Bundle (#154472) and the Resin Hearts (#154578) from the January-June Mini Catalogue. They pair perfectly with new Pale Papaya & White 1/2″ Ribbon and Polished Pink paper from the 2021-2023 In Color 6″ x 6″ Designer Series Paper Assortment (#155641).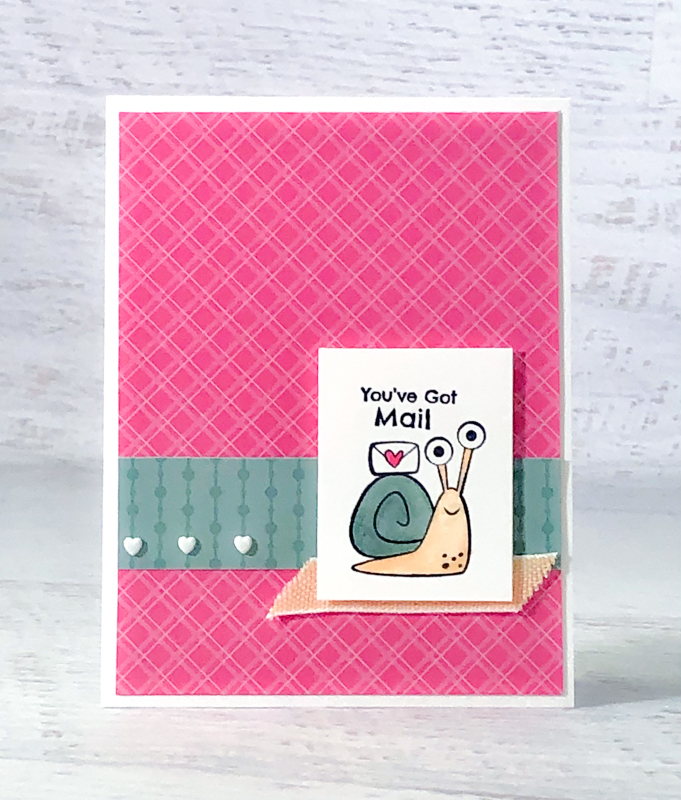 | | |
| --- | --- |
| Quiet Meadow Bundle | |
2021-2023 In Color Designer Series Paper Assortment
Snailed
It Bundle
Stampin' Up! Demonstrator
White Rock, BC, Canada
604-541-1743
[email protected]
www.createwithmaxine.ca
You have received this email because you have subscribed to my newsletter list, purchased products from me, or attended an event I hosted. If you no longer wish to receive emails please unsubscribe using the link below.
© CraftyPerson Productions | Images © Stampin' Up! | All Rights Reserved