Colour Inspiration – beat the winter blues with bright colours and
florals ‌ ‌ ‌ ‌ ‌ ‌ ‌ ‌ ‌ ‌ ‌ ‌ ‌ ‌ ‌ ‌ ‌ ‌ ‌ ‌ ‌ ‌ ‌ ‌ ‌ ‌ ‌ ‌ ‌ ‌ ‌ ‌ ‌ ‌ ‌ ‌ ‌ ‌ ‌ ‌ ‌ ‌ ‌ ‌ ‌ ‌ ‌ ‌ ‌ ‌ ‌ ‌ ‌ ‌ ‌ ‌ ‌ ‌ ‌ ‌ ‌ ‌ ‌ ‌ ‌ ‌ ‌ ‌ ‌ ‌ ‌ ‌ ‌ ‌ ‌ ‌ ‌ ‌ ‌ ‌ ‌ ‌ ‌ ‌ ‌ ‌ ‌ ‌ ‌ ‌ ‌ ‌ ‌ ‌ ‌ ‌ ‌ ‌ ‌ ‌ ‌ ‌ ‌ ‌ ‌ ‌ ‌ ‌ ‌ ‌ ‌ ‌ ‌ ‌ ‌ ‌ ‌ ‌ ‌ ‌ ‌ ‌ ‌ ‌ ‌ ‌ ‌ ‌ ‌ ‌ ‌ ‌ ‌ ‌
;‌ ‌ ‌ ‌ ‌ ‌ ‌ ‌ ‌ ‌ ‌ ‌ ‌ ‌ ‌ ‌ ‌ ‌ ‌ ‌ ‌ ‌ ‌ ‌ ‌ ‌ ‌ ‌ ‌ ‌ ‌ ‌ ‌ ‌ ‌ ‌ ‌ ‌ ‌
Hello *|FNAME|*,
I'm ready to beat the winter blues with bright colours and florals. Are you getting ready for Spring, too?
The new Mini Cut & Emboss Machine is now available – hooray! This little cutie is perfect for having at your desk or taking with you to crafting events. With it's low price it's the ideal tool for new crafters to get started with die cutting and embossing. Avid crafters will love the convenience of having a cutting and embossing tool right at their finger tips, without loosing valuable crafting space. When you purchase your Mini Cut & Emboss Machine during Sale-a-Bration you'll also earn a reward item, so treat yourself to this fun tool today!
This month's Colour Inspiration is a celebration of bright spring colours, caring thoughts, and happy occasions. It features a selection of Sale-a-Bration stamps and papers that you can qualify to earn with your orders in January and February.
Thanks, and have a great day.
-Maxine
When you spend under $200 (before shipping and taxes) please use January Host Code: FQZH2NE4 and I will send you a FREE gift as a Thank you for shopping with me. Orders over $200 please do not use code as you will receive bonuses when you place your order.
I'm ready for all things Spring! How about you? Blackberry Bliss may not come to mind as a spring colour, but when combined with the soft Highland Heather and bright Granny Apple Green it makes the perfect mix for both floral and birthday cards!
Combining the three colours with the Baby Wipe Stamping Technique creates a beautiful, soft watercolor effect with the Corner Bouquet stamp set.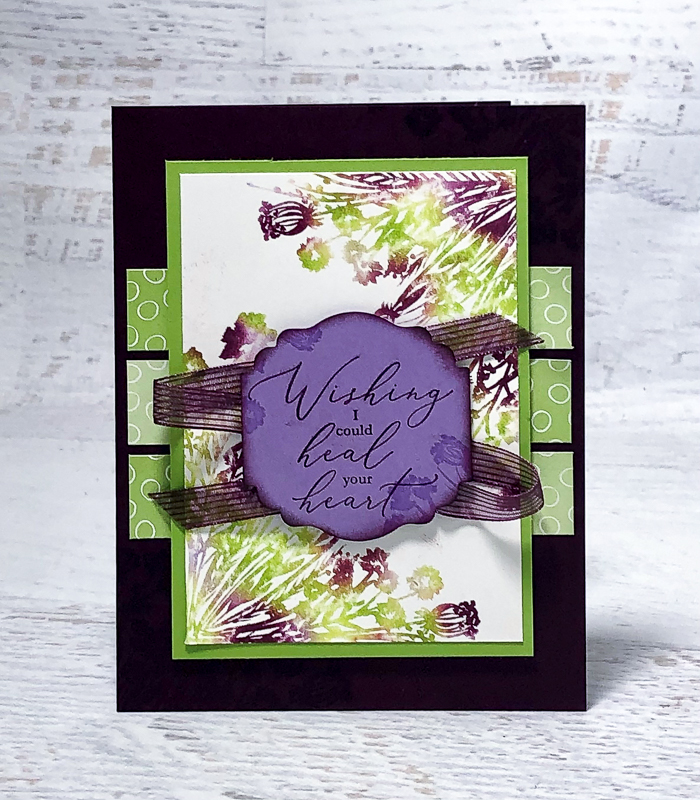 The Approaching Perfection birthday card is a fun, simple design that's great for the young and the young at heart!
What will you create with this gorgeous colour combo?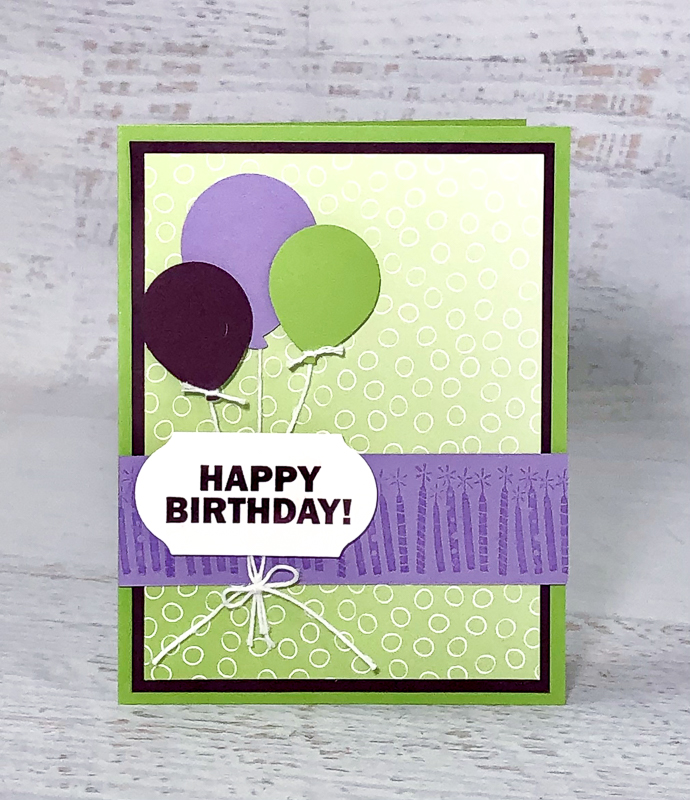 | | |
| --- | --- |
| Corner Bouquet (Sale-a-Bration) | |
Heal Your Heart (Sale-a-Bration)
Oh So Ombre
(Sale-a-Bration)
Stampin' Up! Demonstrator
White Rock, BC, Canada
604-541-1743
[email protected]
www.createwithmaxine.ca
You have received this email because you have subscribed to my newsletter list, purchased products from me, or attended an event I hosted. If you no longer wish to receive emails please unsubscribe using the link below.
© CraftyPerson Productions | Images © Stampin' Up! | All Rights Reserved