Explore a New World of Creativity This card tutorial features several of the new In Colors and is a great birthday or Father's Day card for the guys in your life.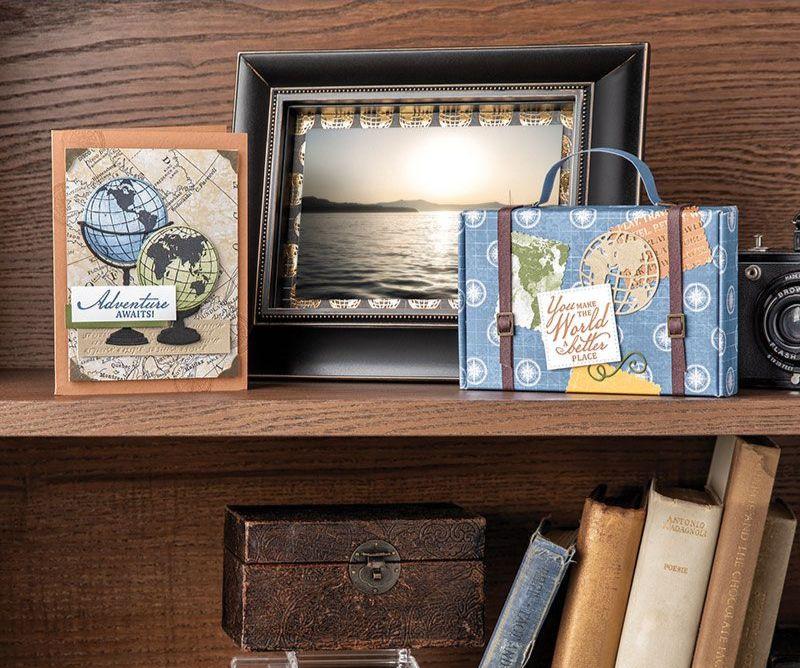 Promotions Join My Team Projects Paper Pumpkin Facebook Group Hello *|FNAME|*,

The new Annual Catalogue is live and it introduces a whole new world of wonderful products and inspiration to explore!

If your wish list is longer than your grocery list, now is a great time to host a catalogue party or virtual event with your friends and earn extra host rewards. Contact me and learn how you can earn bonus rewards in June!

If your wish list, like mine, needs it's own postal code, now is a great time to join my team, customize your Starter Kit and get a Free Bonus Bundle too!

I thought it would be fun to explore the world of creativity available in the new catalogue by starting with a tutorial featuring the World of Good Suite. This card features several of the new In Colors and is a great birthday or Father's Day card for the guys in your life. Let's get this new catalogue adventure started!

Thanks, and have a great day.
-Maxine
When you spend under $200 (before shipping and taxes) please use NEW JUNE Host Code: XZJZNFMB and I will send you a FREE gift as a Thank you for shopping with me. Orders over $200 please do not use code as you will receive bonuses when you place your order. What's Happening
Latest Inspiration Fri, June 05, 2020World of Good SuiteWed, May 27, 2020…Wed, May 13, 2020Kits on Sale…Wed, May 06, 2020COVID 19 GIVEBACK…Wed, April 01, 2020Country Club…Wed, April 01, 2020Tropical Oasis…Tue, March 03, 2020Birthday Bonanza…Wed, February 05, 2020New Products Release and an exclusive ordering special!…Thu, January 30, 2020Painted Poppies…Sat, January 25, 2020Little Lady Bug… Upcoming Events
World of Good Masculine Card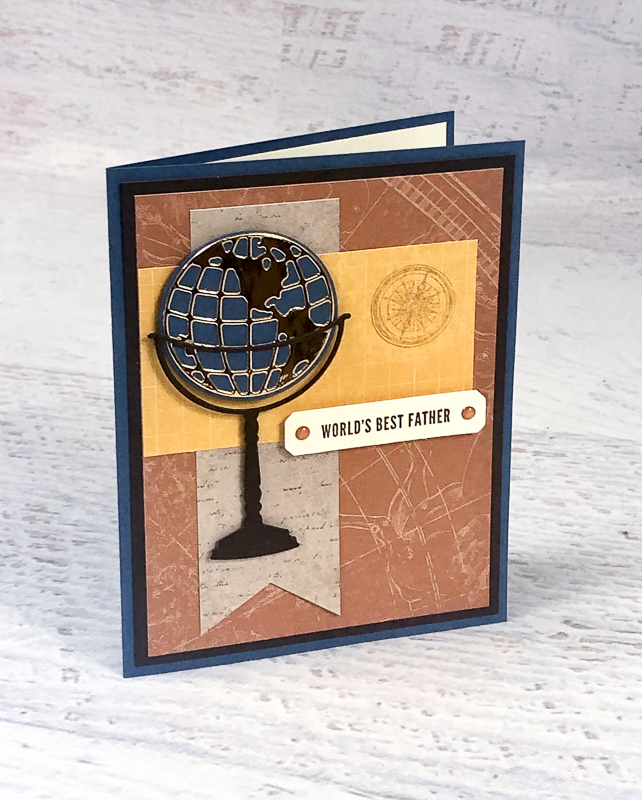 For me, the beginning of June and the new Annual Catalogue mean it's the unofficial start of summer. Summer brings to mind Father's Day, vacations, and sunny days. I think this card combines a bit of all of these, and is a great way to kick off an exploration of the new catalogue!

This card features the World of Good suite. This suite is packed with rich colours, tons of texture, and old world charm. From masculine cards to travel memories this suite is sure to bring you lots of crafting adventures!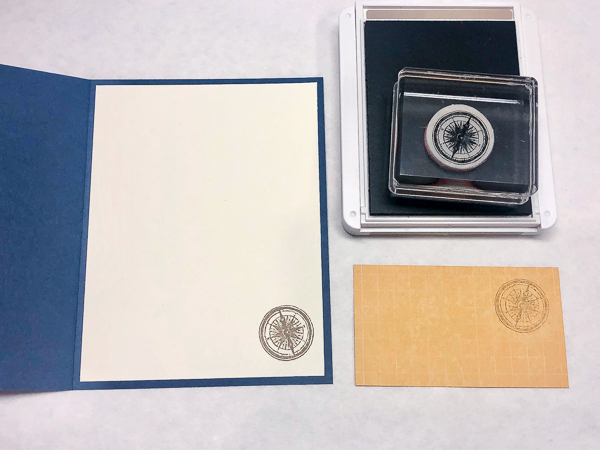 1. Cut, Score & Stamp Cut Misty Moonlight cardstock to 5-1/2″ x 8-1/2″. Score at 4-1/4″ along 8-1/2″ side. Cut World of Good paper to 3-1/2″ x 2″. Cut Very Vanilla cardstock to 4″ x 5-1/4″. Ink compass image with Crumb Cake ink. Stamp on Very Vanilla layer and then on patterned paper without re-inking.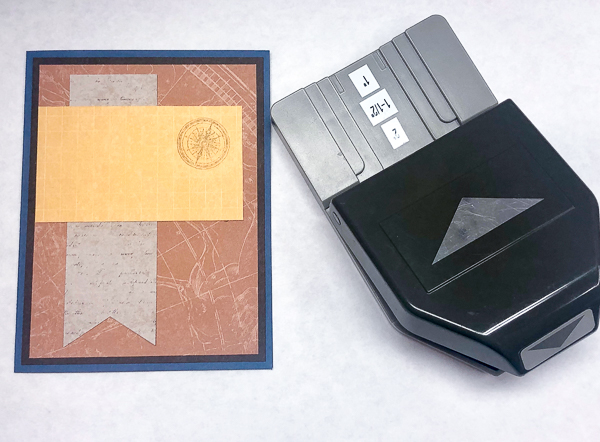 2. Add Layers
Cut Early Espresso cardstock to 4″ x 5-1/4″. Cut World of Good paper to 3-3/4″ x 5″. Cut 1-1/2″ x 5″ strip from World of Good Paper. Punch bottom with Triple Banner Punch. Adhere layers, banner, and stamped patterned paper to card front. Adhere stamped Very Vanilla layer inside card.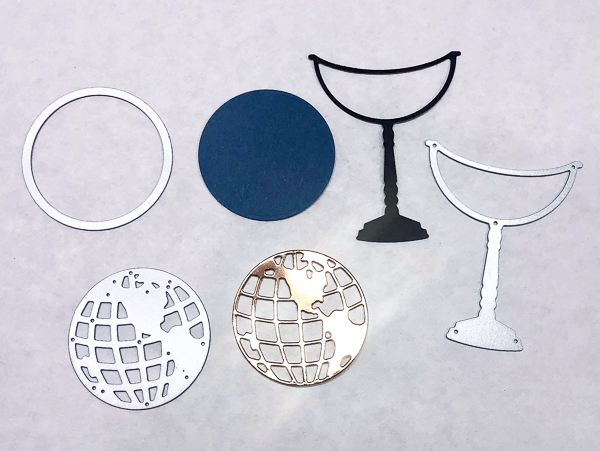 3. Die-Cut
Use the World Map Dies to die cut the following. Cut scrap Misty Moonlight with the circle. Cut a globe from scrap Brass Foil. Cut the tall globe stand from scrap Early Espresso cardstock.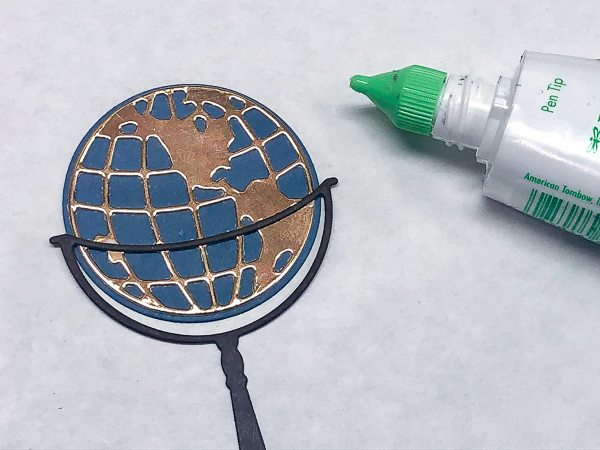 4. Glue Die-Cuts
Use Multipurpose Liquid Glue or Fine-Tip Glue Pen to add a very small amount of glue to the back of the foil globe. Adhere to Misty Moonlight circle. Add very small dots of liquid glue to the horizontal bar at the top of the globe stand and adhere carefully to the globe. Allow glue to dry.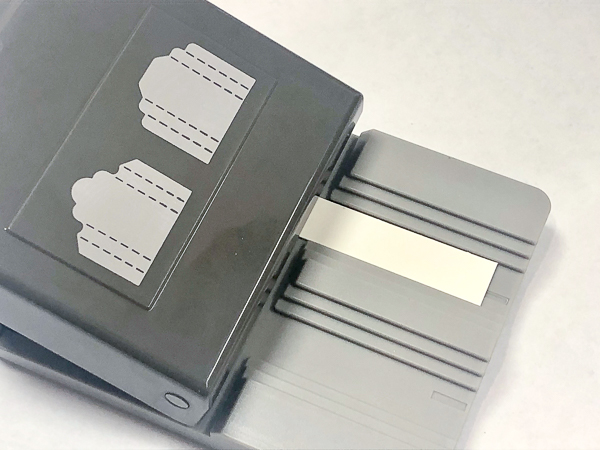 5. Pick a Punch To center a greeting evenly in the Pick a Label Punch you can measure the greeting, plus the space you want on each edge, and add 1/4″. Then stamp greeting in the center of the strip and punch each edge. Or get a really well centered greeting without measuring, by following these next steps.

Cut a strip of Very Vanilla cardstock to 1/2″ x 3-1/2″. Slide one end into the narrowest groove of the square-tipped punch and punch.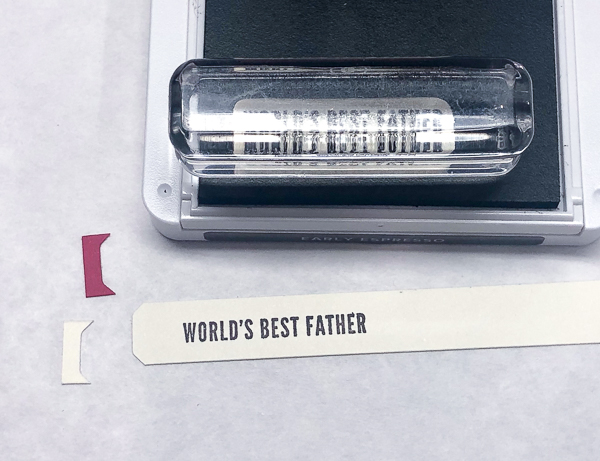 6. Stamp Greeting
Remove punched label and pick up the little bracket sliver that was punched off the end to use in the next steps. Stamp greeting from Itty Bitty Greetings on the punched strip with Early Espresso ink. Leave almost 1/2″ between the punched end and the greeting to leave space for an Enamel Dot.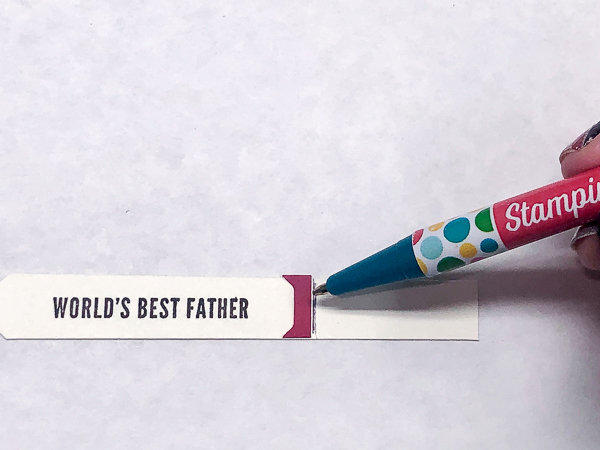 7. Measure Label
Take the little leftover punched sliver, I'm using red so it shows up better, and place it on the right edge of the greeting like a bracket. Move it so the spacing is even on each side of the greeting. Use a pencil to draw a line on your greeting strip at the strait edge of the bracket.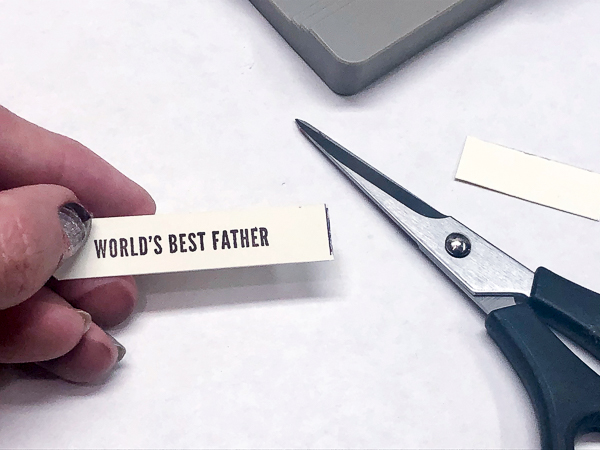 8. Cut Label
Use Paper Snips or Stampin' Trimmer to cut on the line.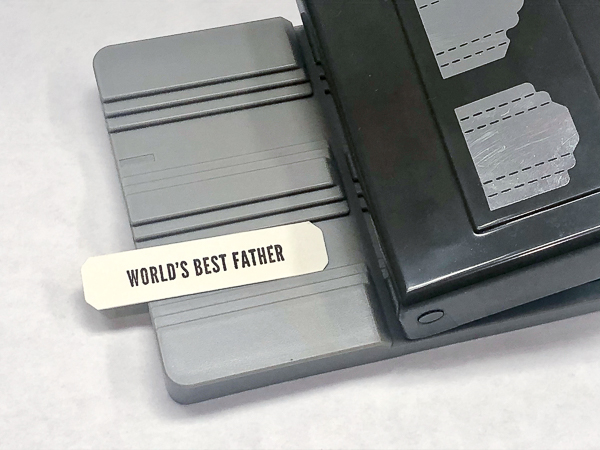 9. Punch Label Again
Place the un-punched end of the label back into the Pick a Punch groove. Slide it all the way into the punch, make sure it's straight in the groove, and punch. You'll have a nicely centered label.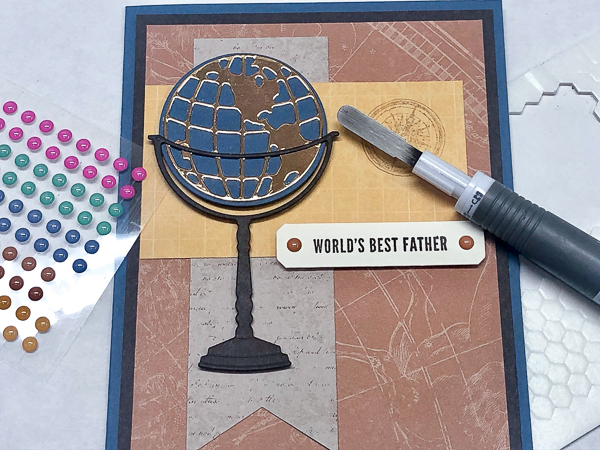 10. Finish Card
Adhere the globe and stand to the card with Mini Stampin' Dimensionals. Add In Color Enamel Dots to each end of the punched greeting. The spatula tip of the Take Your Pick Tool works great for these small, self-adhesive dots. Add greeting to card with Mini Stampin' Dimensionals.
Supplies Beautiful World Bundle

MORE World Of Good Specialty Designer Series Paper MORE Itty Bitty Greetings stamp set

MORE Specials About Me
Maxine Finch Stampin' Up! Demonstrator
White Rock, BC, Canada
604-541-1743
[email protected]
www.createwithmaxine.ca VISIT MY SITE You have received this email because you have subscribed to my newsletter list, purchased products from me, or attended an event I hosted. If you no longer wish to receive emails please unsubscribe using the link below.

© CraftyPerson Productions | Images © Stampin' Up! | All Rights Reserved